Benefits
Building Trust with Customers
The Arrowhead Builders Association was chartered in 1952 and is affiliated with both the Builders Association of Minnesota and the National Association of Home Builders. The ABA represents and addresses the concerns of the building industry. We are committed to servicing our members and the community through education, political advocacy and community development. This association promotes ethical practices among its members and strives to provide safe and affordable housing for the communities it serves.
---
As a member of the Arrowhead Builders Association, these are some of the benefits you will enjoy:
Use of our facilities
40' x 26' Training Facility/Community Room
18' x 12' Conference Room
Free Parking, Wi-Fi, some electronic equipment, kitchen areas
Special Insurance Programs
Worker's Compensation Insurance. It's exclusive. It's available only to members, if they qualify.
Builders Insurance. It's designed specifically for builders; providing builder's risk, general liability, commercial automobile and umbrella policies.
Special Discount Programs
Many different businesses provide discounts to the ABA Members on services and product; enjoy member to member discounts
Verizon Wireless, FedEx, FM, Hertz Rental, Hewlett Packard, Dell and more offer discounts to members through the National Partner Programs
Monthly Membership Meetings
The 3rd Thursday of each month networking with fellow members at one another's place of business offers an opportunity to showcase products and services as well as inform fellow members of one's business
Annual Arrowhead Home and Builders Show
Members and Associates display their business to the community at this expo at the DECC; usually in April this is the premier show to learn what is new and display your wares
Annual Golf Outing, Huskies Games, UMD Bulldogs, and other Family nights
Days of fun allowing members and their guests to take a break away from business and busy schedules to enjoy some rest and relaxation; and maybe a connection or twoz
Listing on abamn.org website
Membership data is listed on this website and all members are provided the opportunity to have a link to their company's website as a feature
Over 1300 click-through advertisements per sponsor are average annually
New in 2020 will be a "member only" section
Education for members and the community are also available on our site
Legislative Representation and chance for involvement
Excellent relationships with our legislators provide opportunities and encouragement for our members to become active politically
State Days at the Capitol allow leaders to step forward and have a focused time for meeting representatives throughout the state; also, talking points allow for an easy start to conversations and an united voice for all the builders and members
Fighting for rights, we have templates and talking points about many subjects that arise during the year
Locally, meeting with officials is monthly and gives the builders and affiliates the opportunity to be heard without repercussions from government agents
Education
Continuing Education courses are currently being accredited for both Minnesota and Wisconsin licensure requirements
Non-accredited courses are also available
Development series focused on building your business are underway for 2014 also
Online courses may be in store for the future
Our partners provide members with scholarship opportunities also
Business to Business Networking
Meet and greet fellow members in a quick and fun way
---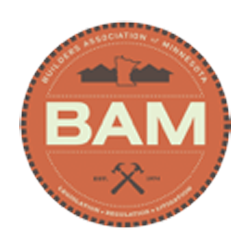 Your membership includes membership in and all of the benefits from the Builders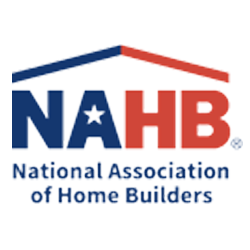 Association of Minnesota and the National Association of Home Builders. Please contact us if you would like more information on becoming a member, how membership can assist you and your business, or if you have general questions.

---
Want to learn more about what we do?
---